It Is Time For YOU To
Break the Poverty Cycle!
Stop messing with BS, hype, and unreal promises!


<==============
Remember this
Jerky Direct® Logo!
Look for it!
(It stands for Great Products
and Your Financial Freedom!)

Brought to you by the Super6Power Team!


Greetings!

And Welcome to our Super6Power "Break the Poverty Cycle" System!

I'm Rob Dunn and I'm using this system to get out of the Debt Loop I have been in since I started working "J.O.B.s"!

You know what I'm talking about!

You work long, hard hours and get paid just enough to stay afloat.

You worry about layoffs, slowdowns, and getting sick. You miss time with your loved ones and know that you must keep working or the bills won't get paid.

The interest on loans and credit cards eat up your vacation money and leave you with even less ability to enjoy your life.

Life could be better and it gnaws at you that you may never see that day.

It is time to change something!

But...

What are you ready to do about it?

Would you spend just a couple hours a week - in your spare time - following our simple plan to build you a base for a successful business?

Are you willing and able to persist for 2 to 4 weeks to build your base and then stick with it for another 2 to 4 months helping others, so that you can achieve the kind of income that seemed impossible before?

Will you then commit to become a leader/guide for those who come after you and continue to help others reach the same level of success that you will reach?

Warning: Many programs you see online actually end up making you work as hard as, or harder than, you are now, doing things you probably can't do well, and resulting in very little immediate satisfaction in the work. Unless you are extremely well-disciplined, this will cause you to get discouraged, get frustrated, and sooner or later quit. Why bother with them?

We know that you will only become successful in this business if it is easy to do, requires little time, and utilizes your natural talents! Make sense?

We want you to realize, though, that in order to be really successful here, though, you must help others out with this system, too.

You will need to learn our simple plan and be able to teach it to others. That's all. (It really is easy!)

We also do not want to pester you with a lot of emails. We are not persuaded that having a 'massive opt-in list' with a lot of people's email addresses will make this easier to do - for us or you!

That's why you do not see a form to fill out here!

We do not want your contact details until you want to be contacted!

Simply bookmark this page and/or click on the links below to see what this "Break the Poverty Cycle" System is all about. When we have convinced you to join us, you will contact us! Fair enough?

Go ahead - start now!

Click on "Introduction" below.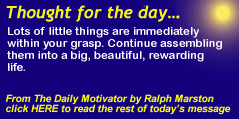 This site is based on Copyrighted material from Jerky Direct and Super6Power
Webpage designed by Robert Unlimited